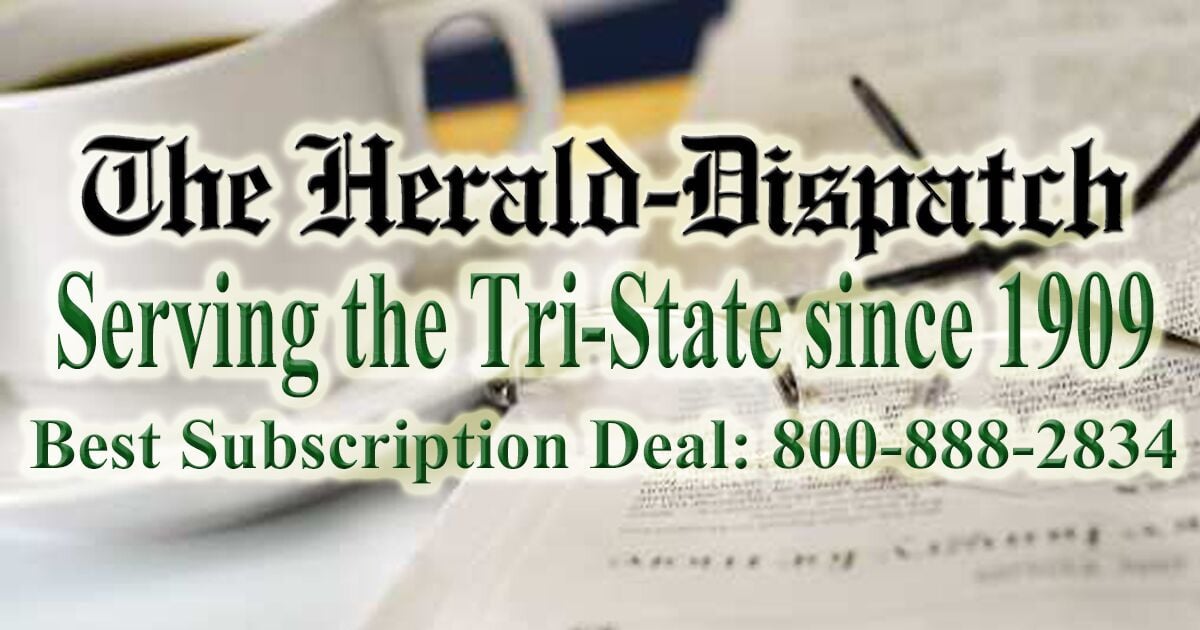 Mountain Health Network hospitals earn national recognition
HUNTINGTON — Cabell Huntington Hospital and St. Mary's Medical Center, members of Mountain Health Network, have earned national recognition for efforts to increase organ, eye and tissue donor registrations across the state through the Workplace Partnership for Life Hospital Organ Donation Campaign.
The partnership is a national initiative that unites the U.S. Department of Health and Human Services, Health Resources and Services Administration and the organ donation community with workplaces across the nation to share the importance of donation.
The hospitals received platinum recognition for conducting awareness and registry activities, such as honor walks and flag-raising ceremonies between October 2020 and April 2021 and for navigating the changes and challenges brought on by the ongoing COVID-19 pandemic. The WPFL Hospital Organ Donation Campaign challenges hospitals and healthcare organizations to educate staff, patients, visitors and communities about the critical need for organ, eye and tissue donation, and offer opportunities to register as organ donors.
"We are honored to receive this recognition from HRSA as one of our many efforts to save and heal lives in our region," said Hoyt Burdick, M.D., chief medical officer for Mountain Health Network. "Organ, tissue and eye donation and transplantation is one of the great advances in medical science. To those in need, it is a second chance at life. To those families who give, it is an opportunity to leave a legacy of hope and love. We are committed to ensuring every family has the opportunity to give."
The 2021 Hospital Campaign efforts added 27,386 registrations to state registries, including registrations from Puerto Rico and the U.S. Virgin Islands. Since its inception in 2011, the campaign has generated 579,412 registrations.
CHH and SMMC were two of 1,657 organizations to participate in the 2021 national campaign.
Cabell Huntington Hospital Foundation gets grant for dental laser
HUNTINGTON — The Cabell Huntington Hospital Foundation has received a grant of $50,000 from Highmark West Virginia Charitable Fund for Health, a fund of the Highmark Foundation, to purchase a carbon dioxide oral and maxillofacial dental laser.
CO2 lasers can precisely remove thin layers of skin with minimal damage to the surrounding structures and are used to treat lesions and tumors of the larynx, pharynx, oral cavity and lips with less bleeding and no scarring.
"The added convenience of having this type of technology available at our dental office will benefit so many patients and prevent additional visits to the dentist," said Raj Khanna, an oral and maxillofacial surgeon at Cabell Huntington Hospital, St. Mary's Medical Center and Marshall Dentistry & Oral Surgery and professor and chair of the department of dentistry, oral and maxillofacial surgery at the Marshall University Joan C. Edwards School of Medicine.
In addition to the service to patients, more than 40 dental residents will be trained to use the laser over the next decade, said Khanna, who also serves as director of the general dentistry residency at the medical school.
"We are more than grateful to be able to purchase this much-needed equipment," said Bradley Burck, vice president of Corporate Foundation and Donor Philanthropy at CHH and SMMC. "Within the first year of using the CO2 laser, we also will be using grant funds to help more than 1,000 uninsured or underinsured patients."
The Highmark West Virginia Charitable Fund for Health is a private, charitable, organization of Highmark Inc. that supports initiatives and programs aimed at improving community health throughout the state.
For more information, call Marshall Dentistry & Oral Surgery at 304-691-1247.
StrongTower Investments to host annual open house
ONA — StrongTower Investments will again host its annual open house Tuesday, Oct. 5 from noon to 7 p.m. at 2550 Old US 60 in Ona, across from Cabell Midland High School.
The event returns from being cancelled in 2020 due to COVID-19, and is the first since StrongTower Investments launched under its current brand in 2021.
Now in its 6th year, StrongTower Investments' open house regularly attracts around 100-150 clients, friends and neighbors from across the Tri-State to the firm's office in Ona.
This year's event will feature free food by Junior's Hibachi, a hibachi food truck owned by client Shawn Moore of Louisa, Kentucy, serving free lunch and dinner all day.
"We have people come as far as Blaine, Kentucky one direction and Charleston the other, and that really says something about the value people put in their relationship with their financial advisors," said Bishop Nash, financial advisor with StrongTower Investments. "And on the other side of that, we as advisors truly value the esteem our clients hold us in: to want to turn out and spend time with us in a relaxed, no-business capacity like this."
The event will include free hibachi food all day, giveaways including free pumpkins, cornhole, and a contest to guess the close of the Dow Jones Industrial Average at the market close of Oct. 10, 2022 , the day before the next scheduled open house, with first prize being a $250 gas card.
This is the first open house hosted since StrongTower Investments established itself as an independent, local brand. The firm had previously been an affiliate of Wells Fargo Advisors since its inception in 2015 until 2021, when it became StrongTower Investments.
"We're plugged in with the powerhouse money managers of the world, but we're a close-knit firm at the end of the day, and our clients really respond to that," Nash said.