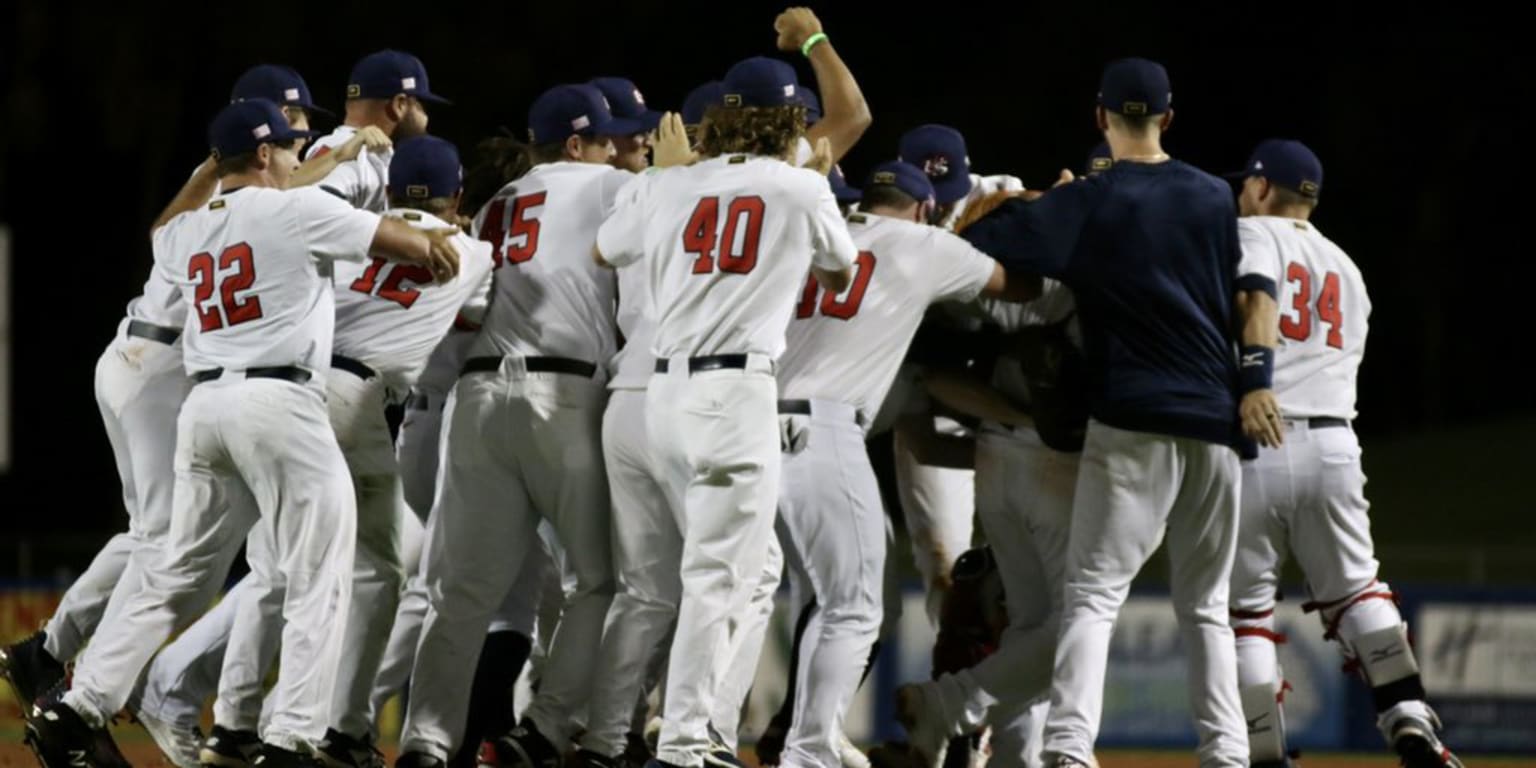 The United States is heading to Tokyo.
After a 4-2 win over Venezuela Saturday, Team USA qualified for the 2020 Olympics after going undefeated in the Americas Qualifier. The U.S. finished at the top of the group and earned an automatic berth to Japan for its efforts.
Cardinals top prospect Matthew Liberatore toed the rubber to start the game and was solid in 4 2/3 innings of work, allowing just one run on two hits. Edwin Jackson earned the win for the U.S. as the 17-year MLB vet tossed two no-hit innings and David Robertson followed suit with a no-hit inning of his own to earn the save.
Mariners farmhand Eric Filia opened the scoring for Team USA in the third, slapping a go-ahead two-run home run to give the U.S. a 2-1 lead. Filia went 2-for-4 at the plate with a double to go along with his clutch homer.
11-year MLB vet Todd Frazier was a key cog for Team USA, as Frazier went a perfect 4-for-4 at the plate. He hit a homer of his own in the seventh to extend the lead to two runs. Frazier also doubled, drove in two and scored twice on the night.
The 2020 Olympics mark the first time baseball will be played at the games since '08. The U.S. took bronze home that year with South Korea winning the gold.