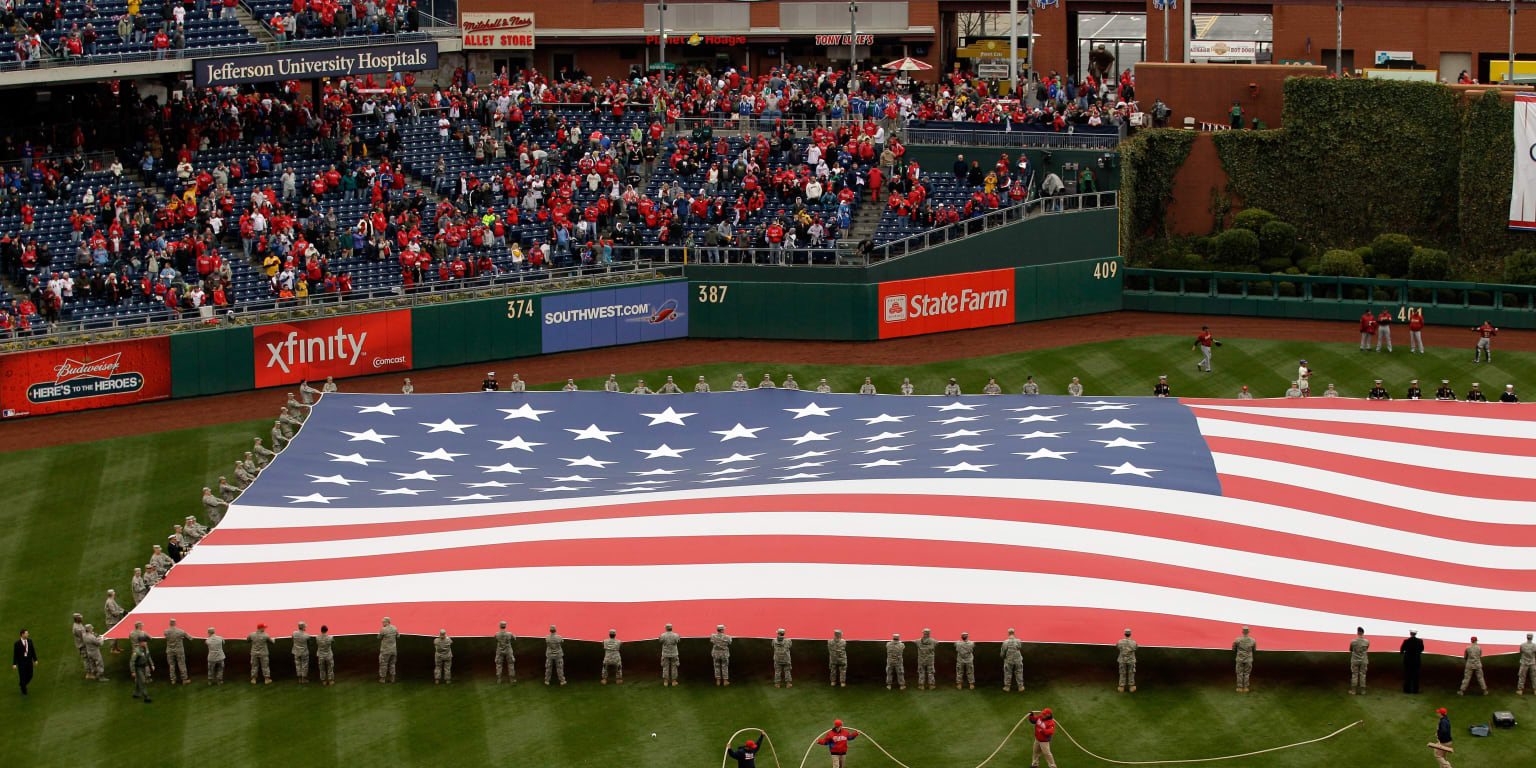 Among the more dramatic events to unfold at a Mets game this century occurred 10 years ago Saturday, in an otherwise unremarkable Sunday Night Baseball game. During the ninth inning of that game, thousands of fans at Citizens Bank Park in Philadelphia began chanting "U-S-A! U-S-A!" after news broke that American operatives had killed Osama bin Laden in a raid.
In the visitors' clubhouse, a Mets player watching on television rushed back into the dugout to break the news to his teammates.
"The game was going on, and all of the sudden we heard people screaming, 'We got him! We got him!, and they started cheering," former manager Terry Collins recalled in a telephone interview. "And I'm thinking, 'What the hell is this? And then one of the players who was in the clubhouse said, 'Hey, we got Osama bin Laden,' and the guys on the bench went crazy."
That night, players recalled feeling chills as they learned what had happened — from starting pitcher Chris Young, who is now general manager of the Rangers, to reliever Pedro Beato, who recalled being a high school student in Brooklyn on Sept. 11, 2001, watching smoke rise from across the East River.
Bobby Valentine, who had been a significant influence in New York following those attacks, was in the ESPN Sunday Night Baseball booth during the game 10 years later in Philadelphia. (ESPN will again carry Mets-Phillies from Citizens Bank Park on Sunday.) As fellow broadcaster Buster Olney wrote for ESPN this week, Valentine served as "the perfect voice" to provide perspective during the ninth inning of the game.
From the trainer's room
A day after going on the injured list due to a strained right oblique, Luis Guillorme had little idea about the severity of his injury. Guillorme did say he felt much better than on Friday, when it was "tough to walk" after pulling the oblique on a batting-practice swing.
"It was just one swing," manager Luis Rojas said. "The next thing you know, he was on the ground. … We were wondering if he slipped, and then we noticed he was actually hurt.
"Immediately, just from the history of that area and what happened and how tender it was, our training staff said, 'Yeah, this is going to be an IL.' He is moving better today, but he told me even last night when sleeping there's some sharp pain when he does certain movements."
Guillorme began receiving treatment on Saturday. He does not plan to undergo an MRI unless he suffers some sort of setback. For now, Guillorme will attempt to rehab the injury over the course of weeks, though neither he nor the Mets have given any indication of how long that might take.
"I'm not happy about it," Guillorme said. "I've never been on the IL in my career. I've just got to move forward."
For as long as Guillorme is on the IL, Jonathan Villar will serve as the Mets' primary backup behind J.D. Davis at third base. José Peraza, whom the Mets recalled to replace Guillorme on the active roster, could also receive reps at that position. Guillorme is the best defender of the bunch, and was batting .333 in 23 plate appearances prior to his injury.
Mets cetera:
• Jacob deGrom is on board with the Mets' plan to give him an extra day of rest between starts. He'll next pitch Tuesday in St. Louis.
• The Mets' taxi squad for their current road trip includes left-hander Joey Lucchesi and catcher Patrick Mazeika. Lucchesi is a candidate to start Monday against the Cardinals.