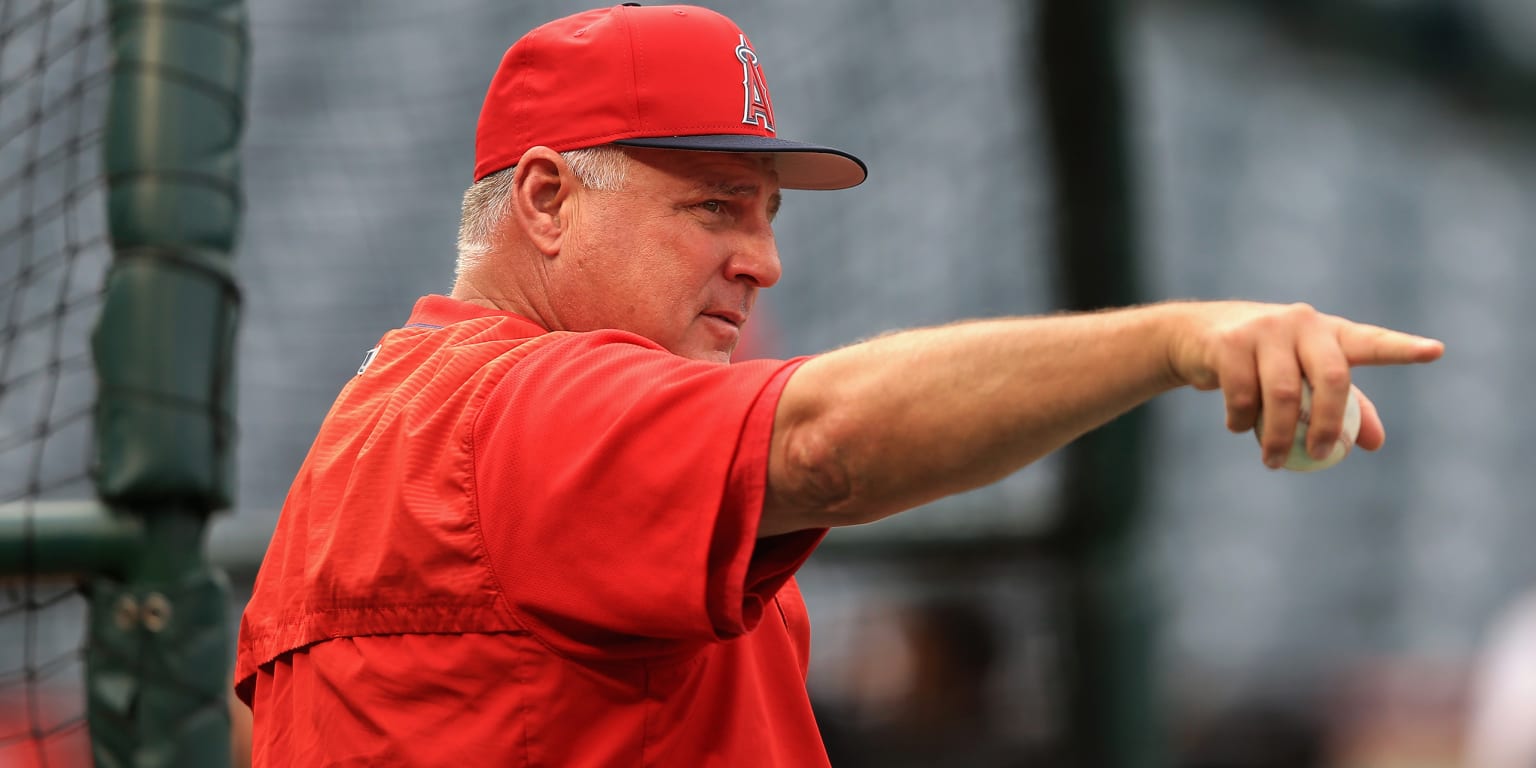 NEW YORK — Mike Scioscia has accomplished quite a bit during his 45 years in professional baseball. Besides being one of the best defensive catchers in MLB during the 1980s, Scioscia won two World Series titles as a player ('81 and '88) with the Dodgers and one as manager of the Angels (2002).
Scioscia added to his impressive resume recently by being named manager of Team USA. Scioscia hopes to guide the team to a berth in the Tokyo Olympic Games this summer. Winning the gold medal is in Scioscia's sites.
"It's a great feeling [to be named manager of Team USA]," Scioscia said via telephone. "Everyone who had the opportunity before me has the same sentiment of putting [on] that jersey that says 'USA.' I know everyone connected this year will have that same sentiment. I'm excited about it. It's something I'm looking forward to.
"Winning the gold medal is a special prize. Not many people get the opportunity to do it. We have a long road ahead of us, but, obviously, that's our goal."
Olympic qualifying will continue for Team USA with the World Baseball Softball Confederation (WBSC) Baseball Americas Qualifier in Florida in early June. Team USA will open the tournament in Group A and face the Dominican Republic, Puerto Rico and Nicaragua in pool play. The top two teams from each pool will advance to the Super Round, where the team with the best overall record will earn a bid to the Tokyo Olympic baseball tournament. Canada, Colombia, Cuba and Venezuela make up Group B.
The second and third-place teams from the Baseball Americas Qualifier will advance to the WBSC Baseball Final Qualifier, joining Australia, China, Chinese Taipei and the Netherlands. This final opportunity to qualify for the Olympic Games will take place June 16-20 in Douliou City and Taichung, Taiwan.
Scioscia will be following in the footsteps of his former manager, Tommy Lasorda, who guided Team USA to the gold medal in 2000. Scioscia wants to have the same reaction that Lasorda had after winning the big prize.
"His reaction after winning the goal medal is something I have never seen. He was crying," Scioscia said. "He felt such pride in doing it. That says it all in the nutshell as far as what it would mean to reach our goal."
Scioscia, who became a proud grandfather last week, said he doesn't have the itch to return as a Major League manager, a position he held for 19 years with the Angels. He went so far as to say, "I'm done."
"There is a lot of things I'm looking forward to that doesn't include managing a baseball team, and I'm fine with it," Scioscia said.