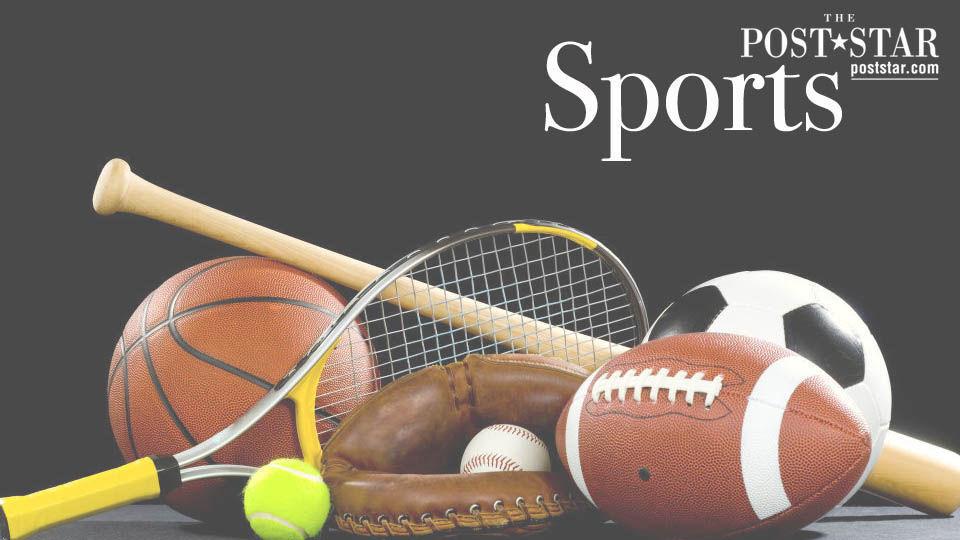 One league is ready to play. Another is getting close. A third is still in limbo.
Local basketball teams are preparing to play their pandemic-shortened seasons in hybrid leagues based mostly within each county. The Saratoga County league — which includes Schuylerville, South Glens Falls and Saratoga Catholic — plays its first games on Friday night.
The makeup of the other leagues is not yet final. Washington County schools didn't get the green light for higher risk sports until Thursday. And Warren County may wait to see if it has an extra member.
Queensbury, which rejected a plan to play basketball and ice hockey earlier this week, has scheduled a special board of education meeting on Monday for "further discussion" of the issue, athletic director Rich Keys said. Some Queensbury high school students walked out of classes on Tuesday in protest of the board's 5-4 vote against playing.
The Warren County basketball league so far includes Glens Falls, Lake George, Hadley-Luzerne, North Warren, Warrensburg and Bolton. Lake George will have a varsity team in boys basketball but not girls basketball.
If Queensbury were to reverse its position on sports, that school might seek to join the Warren County group.
Right now the Warren County league would offer teams two games per week beginning Feb. 19. Schools could still schedule non-league games against out-of-county opponents. No league championship is planned.
The Saratoga County league includes South High, Schuylerville, Corinth, Stillwater, Waterford, Galway, Mechanicville and Saratoga Catholic for boys and girls basketball. The schedule is 14 games and will be limited to the regular season.
Washington County has six possible teams from the Adirondack League — Argyle, Fort Edward, Fort Ann, Hartford, Salem and Whitehall. Some of those schools have yet to authorize winter sports.
What's unknown is whether Hudson Falls of the Foothills Council, or Greenwich and Cambridge of the Wasaren League, wish to join them.
Bill Levett of Hudson Falls said his school was looking at all options. Greenwich athletic director Kevin Collins said his school would consider Washington County schools, as well as other possible opponents to the south.
As of right now, spectators will not be allowed at any events.
Plans for any wrestling competition were uncertain as of Thursday. Only a limited number of schools appear to be willing to compete in the sport.
Basketball teams must hold at least six practices before games can be played. Some Washington County teams won't start practice until next week.
The ability to play sports is dependent upon coronavirus infections numbers remaining low. If the rolling seven-day average in any county, or the Capital Region, goes above 4.0 percent, sports may be paused or shut down.
Follow Sports Editor Greg Brownell on Twitter: @glensfallsse.
#pu-email-form-breaking-email { clear: both; background-color: #fff; color: #222; background-position: bottom; background-repeat: no-repeat; padding: 15px 20px; margin-bottom: 40px; box-shadow: 0px 2px 0px 0px rgba(0,0,0,.05); border-top: 4px solid rgba(0,0,0,.8); border-bottom: 1px solid rgba(0,0,0,.2); display: none; } #pu-email-form-breaking-email, #pu-email-form-breaking-email p { font-family: -apple-system, BlinkMacSystemFont, "Segoe UI", Helvetica, Arial, sans-serif, "Apple Color Emoji", "Segoe UI Emoji", "Segoe UI Symbol"; } #pu-email-form-breaking-email h1 { font-size: 24px; margin: 15px 0 5px 0; font-family: "serif-ds", Times, "Times New Roman", serif; } #pu-email-form-breaking-email .lead { margin-bottom: 5px; } #pu-email-form-breaking-email .email-desc { font-size: 16px; line-height: 20px; margin-bottom: 5px; opacity: 0.7; } #pu-email-form-breaking-email form { padding: 10px 30px 5px 30px; } #pu-email-form-breaking-email .disclaimer { opacity: 0.5; margin-bottom: 0; line-height: 100%; } #pu-email-form-breaking-email .disclaimer a { color: #222; text-decoration: underline; } #pu-email-form-breaking-email .email-hammer { border-bottom: 3px solid #222; opacity: .5; display: inline-block; padding: 0 10px 5px 10px; margin-bottom: -5px; font-size: 16px; }