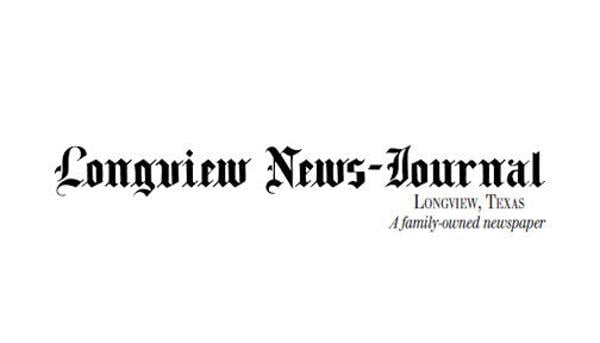 Downtown Longview continues to see more activity, with several stores planning to open on Methvin Street in space vacated by Heartisans Marketplace. Heartisans recently relocated to Gilmer Road.
Framing shop sets move
Longtime custom framing business Art World is one of the businesses relocating to a portion of the Heartisans space.
Art World has been owned by Emma Kay Staggs since 2009, but it's been in business in Longview since 1984. Staggs' son, Hank Staggs Deuson, is the store's framer who will take over when Staggs retires, said office manager Susan Tanner.
"He grew up in her first frame shop," Tanner said. "He was about a week old when she started bringing him to her first frame shape in Marshall."
Currently in the Brookwood Shopping Center on McCann Road, Tanner said the business was lured downtown by the establishment of the Arts! Longview Cultural District in downtown.
"We kind of started looking and happened to find out Heartisans had moved to a new location and that building was becoming available," Tanner said, and at the same time the Longview Museum of Fine Arts is considering a move to the former Regions Bank building on Fredonia Street. "We do a lot with the museum. We were just thinking it would be great if we could be part of the arts district. We're always trying to do stuff with the ArtWalk and the museum…. "
Art World hopes to complete the move downtown by the first of March.
Staggs, Deuson and Tanner are artists, Tanner said, and so they try to promote the arts. They hope to have a space to display artists' work at the new location, Tanner said.
Hours at the new location at 112 W. Methvin, Suite C, will be 10 a.m.-5 p.m. Tuesday-Friday and 10 a.m.-2 p.m. Saturday, with later hours for ArtWalk and other events.
Home goods store
PHINE salon, which already was downtown at 112 W. Methvin, Suite A., is expanding its space to open the home goods and apothecary store, Croft + Sage. The new store is owned by Chelsea Ferguson, Marietta Liebengood and Leslye Van Sickle, with Ferguson saying the store should be open in a couple of weeks.
Products in the new store include small batch goods, skin care, kitchen items, men's items, throw blankets, pillows, some furniture, gift soaps, pottery — most from Texas — and more.
"I see so many people in the salon who want to shop local," and who are looking for hand-crafted items, Ferguson said.
Local artists also are expected to be featured in the new store, which will be open in 112 W. Methvin, Suite C, from 10 a.m.-6 p.m. Tuesday-Saturday.
Photography studio
Melissa Grooters is planning to locate her portrait studio, Melissa Ann Photography, next to Art World, in the former Heartisans space, at 112 Methvin, Suite D. She's targeting opening about March 1, but she said that depends on the renovations needed to get Art World open and then her studio.
New ownership
Kokenzie Floor, at 703 N. Fredonia St., will have a new name and new owners on Monday, with wife and husband team Brittni and Reid Pierson purchasing the business from Tommy Kokenzie. (Lance Kokenzie Flooring in the Spring Hill area is not associated with the transaction.)
Brittni Pierson said they plan to "restructure" the business and revamp the showroom, including renaming the business to Big Wood Haus & Home. She said they plan to move to a more centralized location in the future. The store will feature flooring and countertops.
Hours beginning in March will be 8 a.m.-5 p.m. Tuesday-Friday and 9 a.m.- noon Saturday. The store will be open by appointment only on Mondays to builders, Pierson said. The Piersons also own Big Wood Candle Co. and Big Wood Design Haus, a party supply and rental shop.