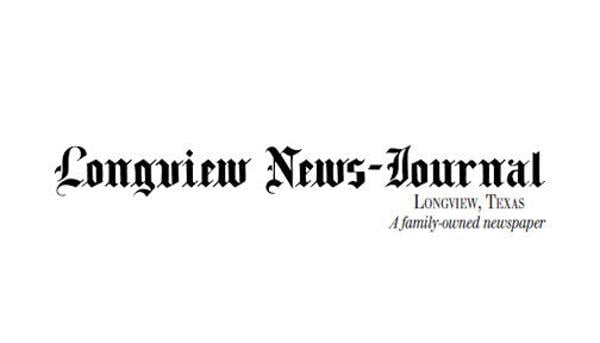 Conn's HomePlus opened Friday in Longview Mall.
The mall describes Conn's HomePlus as a "specialty retailer of furniture, mattresses, home appliances and consumer electronics."
The store is relocated in a newly remodeled portion of what was Sears for many years, next door to Dick's Sporting Goods.
Lou Conforti, CEO and director of Longview Mall owner Washington Prime Group stated: "Refrigerators, washers and dryers, televisions and home theater systems, personal computers, gaming consoles, fitness equipment, mattresses and furniture are just a few of the home related goods offered by our newest member of the Washington Prime Group family at Longview Mall. Conn's HomePlus has just about everything you need whether you're looking for a cardiovascular workout or new kitchen appliances to keep your food fresh."
"The new Conn's HomePlus location within Longview Mall is part of our continuing momentum in the state of Texas," said Norm Miller, Conn's HomePlus Chairman and CEO. "Our loyal customers have helped us 'Make It Happen" for the last 131 years, and we look forward to serving the Longview community."
Washington Prime Group also reported it is continuing discussions with another national retailer to be located adjacent to Conn's HomePlus. Previous reports from the city of Longview said HomeGoods discount furnishings was planning to locate there.
Bodacious preparing for rebuild
The rebuild process for Bodacious Bar-B-Q on Sixth Street is moving "very slow," said owner Shannon Fell, whose restaurant was extensively damaged in a Sept. 9 fire.
However, she said she's waiting on the building permit from the city.
"They say once we get the permit, it should be an eight-week timeline," Fell said.
She has owned the restaurant since 1993 but has worked there since 1984.
The building will undergo some changes after the fire, including making handicapped accessibility improvements. The building also "had a lot of wood," and Fell said the city isn't allowing all of the wood to be put back like it was.
She said the cause of the fire was never determined, but she assumed it was something electrical.
Schlotzsky's plans to reopen after fire
Longview's Schlotzsky's might not reopen until April or later after a Dec. 30 fire caused extensive damage to the building.
The Moore family, including Tom Moore of Lake Tyler and his son, James, of Longview, own the Schlotzsky's restaurants in Tyler and Longview. Tom Moore said he received a phone call that the Longview restaurant was on fire about 5:30 a.m. Dec. 30.
"We went over there and there was quit a bit of damage. It's mostly smoke," he said, but their insurance company considers the building a total loss.
Moore said that during the first few weeks of the pandemic shutdown, there had been a group of young people who had thrown the outdoor patio furniture at the restaurant through the plate glass window. His son has repositioned a camera at the restaurant at that time, and it caught the start of the fire.
"It's crazy. One small piece of equipment plugged into a plug ignited a small fire under a cabinet," Moore said, describing watching the video with the fire department. "We knew no one came in and started the fire."
Now, they're trying to determine everything needed to get the restaurant open again. That process could take several weeks, and Moore said he doesn't expect the restaurant will open again until April or later.
"We honestly hate it for everybody, for the employees, for us, for everybody. It was a relief to know there was no vandalism. Nobody broke in and did this," Moore said.