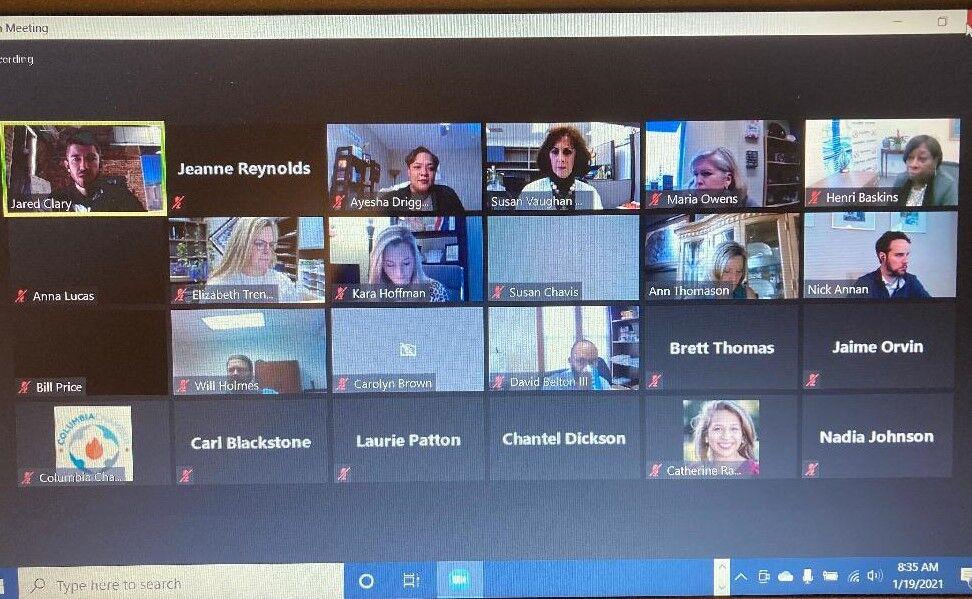 The importance of keeping good financial records and how to tap into local government opportunities highlighted the agenda for area small business owners at Tuesday's monthly Northeast Connection and Small Business Breakout meeting.
More than 30 local small business owners, educators, nonprofit organization leaders and government agency representatives attended the virtual meeting sponsored by the Columbia Chamber of Commerce. Panelists from the City of Columbia, Richland County, commercial banking and accounting firms offered expertise on ways small businesses can grow in 2021.
A good accounting system to track income and expenses is essential, according to David Belton, a CPA with A. Dowl Knight & Company. "You need that information not only for taxes but also to see where your growth is and whether you're reaching your desired target markets," Belton said.
"Good financial records show a bank what kind of business person you are," added Will Holmes, commercial relationship manager at PNC Bank.
Not having up-to-date financial records can also prevent some small businesses from accessing government pandemic relief funding, said Nick Annan, a CPA with Elliott Davis. The Paycheck Protection Program provides loans to help businesses keep their workforce employed during the coronavirus crisis. Businesses apply for loans through participating community financial institutions, community banks, credit unions, and farm credit institutions.
Small businesses also can expand their client lists by connecting with the City of Columbia and Richland County, panelists advised.
"A lot of our work is big construction projects, but it's not just construction and engineering," said Ayesha Driggers with the Columbia Office of Business Opportunities. "We need all kinds of businesses: painters, electricians, graphic designers, caterers, video production companies."
Driggers advised business owners to register for the city's bid system at https://columbiasc.ionwave.net.
Economic development aid loans, block development grants and employee retention credits are other financial tools available to local small businesses, panelists said. More information is available on the city website at columbiasc.net/obo and the county website at richlandcountysc.gov/businesses.
The Northeast Connection and Small Business Breakout group meets the third Tuesday of every month to network, share ideas and offer encouragement in a tough economy. Participation is free and open to anyone. Learn more about free online sessions for small businesspeople and other services on the chamber's website.