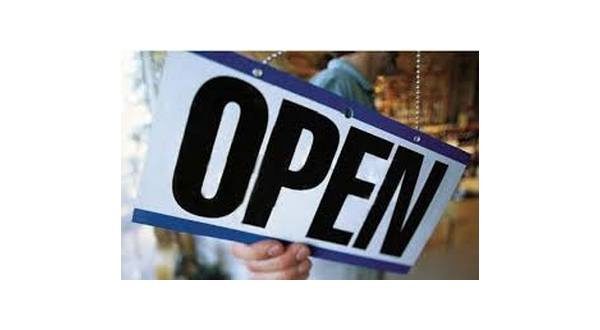 Eleven business licenses were issued in December by the City of Mountain Home, according to Jeannie Anderson in the Building Inspection Department.
The 11 include three storefront businesses, three home-based entities, a 30-day permit, one from out of town, one peddler's license and a food truck.
The three storefront businesses include a license to Josh Smith for Mountain Home Deals, a retail store, located at 307 South Main Street, Suite #9; a second to Judith Strother for Cornerstone, Inc., a commercial rental entity, located at 210 East Seventh Street, Suite 1; and the third to Warren Zehrung for Zurplus, an electronic recycling operation, located at 586 Red Hawk Lane in Gamaliel.
Licenses for the three home-based businesses were issued to Mark Bzdel for M and M Industrial Surplus, an industrial electronic sales establishment; Jeffrey Ott for Access Specialist of the Ozarks, LLC, a vascular access service; and Justin Barcelona for JB Construction, a general contractor-residential entity.
The 30-day permit was issued to Melissa Vandiver of Searcy for Sweet Peep 3D/4D Ultrasound Studio, LLC, an entertainment/elective ultrasound business.
A permit was issued to Zeb Ayres of Branson West for Ayres Sign Company, a sign manufacturer and installer.
The peddler's license was issued to Bernard Lewis for God's Last Missionaries International USA, LLC, a free literature on health and religion business.
The license for the food truck was issued to Nathan Buck for At The Curb, LLC, to be located at 429 South Avenue.
Total licensing revenue for December was $5,966, including alcohol tax, occupational and pet licenses, garage sales and police fees.
WebReadyTM Powered by WireReady® NSI