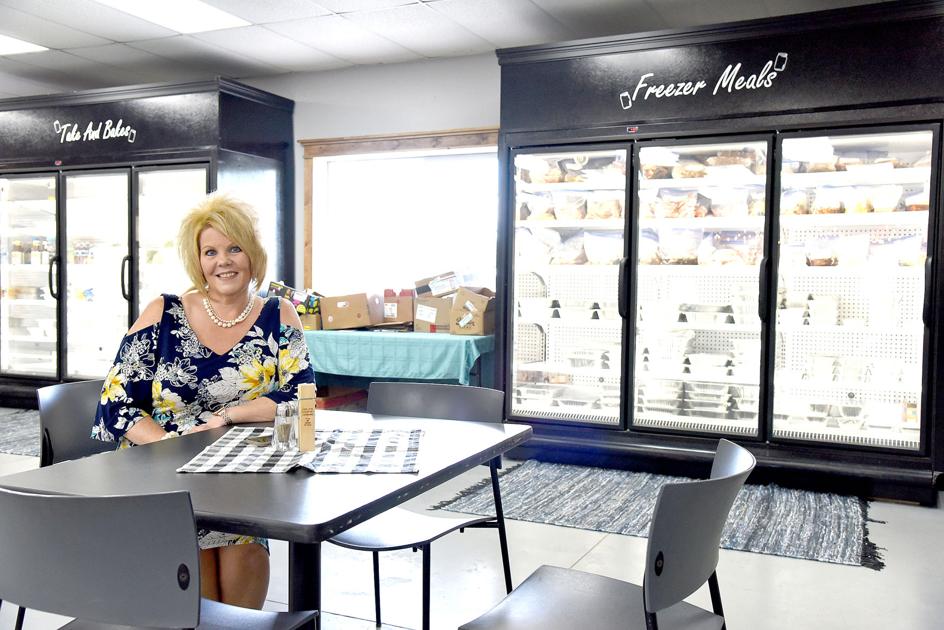 Despite one of the worst years for businesses since the 2008 recession, entrepreneurs still took on new business efforts in Piatt County in 2020.
Hanging out their shingles were Holly's Country Canning and Craft Kitchen's restaurant, Tractor Supply Co. and PreGame Sports, all in Monticello. In addition, business was booming for Just Bee Acai, a food truck opened by former teacher Emma Reinbold.
In Cerro Gordo, Judy's Kitchen re-opened after being closed since a fire in the summer of 2019.
Near the end of the year, it was announced that Rick Ridings, Inc. would purchase the dealership of Bill Abbott, Inc., a deal that should be finalized in early 2021.
The Monticello Chamber of Commerce initiated new efforts to help businesses throughout the COVID-19 pandemic, including promotion for restaurants on Facebook and working with the City of Monticello to form "parklets" and expand outdoor seating for dining establishments in downtown Monticello.
One existing Chamber offering that was able to proceed was the outdoor Farmer's Market, which operated its normal weekly hours with safety precautions.
Jan. 15 – Dove announced it would move to a new location,100 W. Washington St., Suite 102 in Monticello.
Feb. 12 – Kirby Medical Center has announced a partnership with Senior Life Solutions. Senior Life Solutions will be located in the new medical office building across from the hospital at #2 Sage Crossing Blvd, Suite B.
Apex Clean Energy awarded $5,000 in its second round of grants within Piatt County. Grants were given to the Piatt County Soil & Water Conservation District, Dove Inc., Monticello Shop With a Cop and Hope Lives Youth Ranch.
Feb. 19 – The Monticello Chamber of Commerce and Monticello Main Street decided to combine forces when it came to hiring a director, and named Shelly Crawford-Stock as the joint director for the two organizations.
Aaron Johnson of Monticello, the new Farm Credit Illinois president and CEO, was poised to help oversee a building expansion and add about 20,000 square feet — and several new jobs — at the company's headquarters at 1100 Farm Credit Drive in Mahomet.
March 4 – First State Bank announced that Kelly M. Crawford had been promoted to Vice President of Mortgage Underwriting.
May 13 – Kirby Medical Center in Monticello was named one of the Top 20 Critical Access Hospitals for Best Practice- Patient Satisfaction in the country.
June 17 – Holly Miller opened up the restaurant portion of Holly's Country Canning & Craft Kitchen in Monticello.
Kirby Medical Center ended its affiliation with CrossFit, Inc. after national CrossFit CEO Greg Glassman made controversial comments about the death of George Floyd.
June 24 – The Monticello Farmer's Market opened its 2020 season.
In honor of National Dairy Month, the Piatt County Farm Bureau teamed up with Prairie Farms in Champaign to distribute 400 half-gallons of milk in Monticello on June 15.It was a win for many: Area residents, some of whom are without jobs due to the COVID-19-related economic downturn; farmers who have had supply chain issues; even food pantries who are struggling to keep up with demand.
July 8 – Judy's Kitchen in Cerro Gordo reopened. A fire had closed it the prior year.
July 29 – A miniature golf course could added to Monticello offerings at a location just west of the courthouse square. Monticello planning and zoning board members on July 20 endorsed an amendment for a conditional use permit for Jerry Sample, the owner of commercial property at 450 W. Main St., where he has operated Shorin-Ryu dojo Academy since 2013. The golf course opened later in the year.
Aug. 5 – Kirby Medical Center and Lynn's Family Pharmacy entered into a Letter of Intent for Kirby Medical Center to acquire the pharmacy and continue operating it at its current location at 1402 N. Market Street in Monticello under the "Kirby Rx" brand name.
Aug. 12 – Emma Reinbold's Just BEE Acai food truck saw its business booming. The former school teacher created the business to provide meals/bowls based on the Acai berries, which are native to South America.
It was announced that the Monticello building that most recently housed a Shopko Hometown would become a Tractor Supply Company store later this year. I opened in November.
Aug. 19 – The Kirby Foundation announced that Tony Pomonis and Rory W. Wright, both of Monticello, have joined its Board of Directors. What better way to celebrate National Dog Day than a pet gathering at the Robert Milligan Memorial Dog Park? And by naming it "Woofstock," of course. The inaugural effort, being coordinated by Bruno's Barkery owner Alex Blaylock-Buchanan, is scheduled for 5 to 7 p.m. Wednesday, Aug. 26, at the dog park, located on the southern endng with downtown buildings including Bespoke, Bergie's, The Brown Bag, Hartfield Book Company, Prairie Fire, and Main Street Mercantile. Except for the courthouse, buildings are about 4 inches long, 2 inches wide and 3 inches high.
Tractor Supply Company's store in Monticello will officially open on Saturday, Nov. 14 at 200 W. Burnside Rd. The rural lifestyle retailer carries essential, everyday products that customers need like animal feed, pet food and supplies, propane, fencing, garden supplies, home supplies and more. Additionally, customers can buy online or order online for pickup in the store or through contact-less curbside pickup.
Nov. 18 – John Dunn and his son Josh, who have made a good living building and maintaining race cars, decided this fall to begin passing along some of their knowledge to the next generation. That led to Monticello High School junior Ethan Waller spending 29 hours per week with the veteran mechanics, with the goal of becoming "the best welder in his class, up to and including his teacher," said John Dunn, a former International Hot Rod Association of town at 1202 Raymond Road.
Sept. 2 – It took the owners of Friend$ a good five years to get their video gaming establishment in Monticello open. They weren't about to let a pandemic shut them down for good.
Sept. 9 – As a former professional baseball player, Chris Basak began his dream of building an indoor training facility with that sport in mind. But as he ran across others in different disciplines, he found there was a need for a more wide-ranging effort. That is how the PreGame Sports Complex came to be on the east edge of Monticello, right next to Monticello Middle School. The 29,000-square-foot building is mostly a large, open area with half of it hosting inside turf. Along the edges there are four rooms that providing additional training opportunities. The facility opened in July.
Sept. 23 – AgCreate Solutions in Monticello was awarded a $99,986 federal Small Business Innovation Research COVID-19 Rapid Response Grant that will help train farmers in the best practices when taking care of swine carcasses.
Sept. 30 – The past month or so has been a whirlwind for Mike Virden, who was recently named the store manager for the soon-to-open Tractor Supply Company in Monticello. He said contractors will convert the former Shopko in about three months time in order to open in early November. At about 35,000 square feet it is one of the largest Tractor Supply locations in Illinois.
Oct. 21 – Allerton Park was slowly opening back up, but also continued to offer online offerings for park enthusiasts.
Nov. 11 – Bespoke Gift Company in Monticello has created Monticello Main Street America miniatures. Included are depictions of the Piatt County Courthouse and other downtown buildings.
Dec. 2 – Monticello High School graduate Tyler Jones started a business, SLAB Outdoors, which makes portable cutting surfaces aimed at campers.
Dec. 9 – The Illinois Critical Access Hospital Network (ICAHN) recognized Kirby Medical Center for its ongoing commitment to exceptional quality of care, during a ceremony held Nov. 17 during ICAHN's Annual Conference via Zoom.
Dec. 16 – It was announced that Rick Ridings, Inc. would purchase the Bill Abbott, Inc. car dealership in Monticello.
Dec. 23 – As the sun sets on Bill Abbott's 53-year tenure as owner of a local automobile dealership in Monticello, area leaders were expressing appreciation to him for not only running a thriving business for more than five decades, but for being an important community partner.
Dec. 30 – While Ivesdale businesses have closed, including the popular bar The Blarney Stone, Arends Farm Meats and Butcher Shop was busier than ever and has been so for much of the pandemic.
Ellie Tanner isn't waiting until after she graduates from high school to pursue her dream of becoming a pastry chef. At 16, she's already in business for herself, making and selling cookies, cupcakes and hot cocoa bombs through her home-based business in Monticello, E's Sweet Slice.
The Monticello Chamber Commerce had big plans for 2020. A Realtor lunch to help the real estate community. Social events. Member lunches. The annual Chamber Expo and Christmas Parade. The organization quickly shifted gears in March when COVID-19 canceled most of that. Instead of helping mostly dues-paying Chamber members, it was time to help all businesses in town; ones struggling for survival amid state-mandated shutdowns.