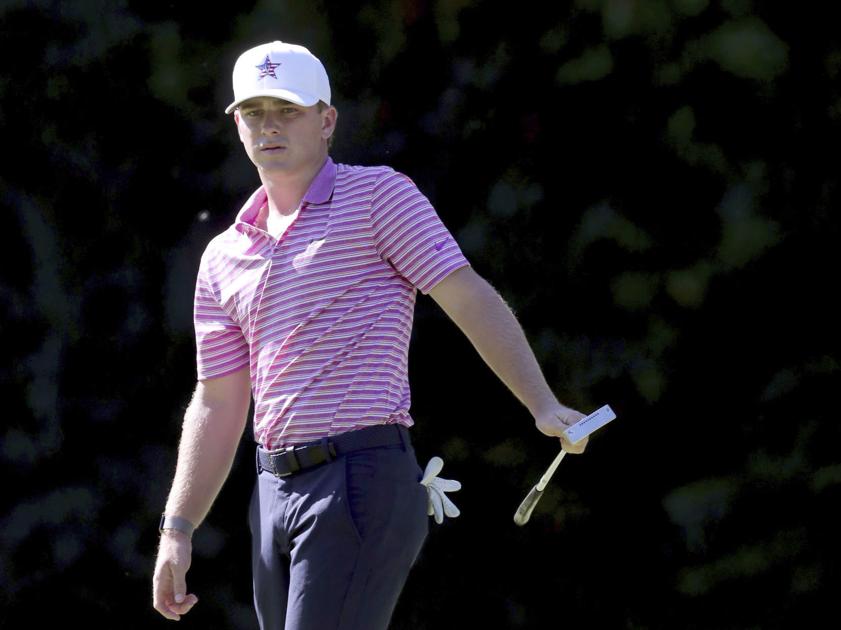 #inform-video-player-1 .inform-embed { margin-top: 10px; margin-bottom: 20px; }
#inform-video-player-2 .inform-embed { margin-top: 10px; margin-bottom: 20px; }
No doubt about it, the COVID-19 pandemic ensured that 2020 will live in infamy in virtually every realm of our lives — and this most assuredly includes the world of sports.
And yet, even in one of the darkest, most challenging years we have experienced, there were some significant area accomplishments worth looking back at.
The greatest accomplishment of all was simply getting sports back on the rails following a worldwide shutdown in mid-March that KO'd the girls' and boys' Sweet 16s, not to mention NCAA Division I conference basketball tournaments and the granddaddy of them all, the NCAA Basketball Tournament — March Madness.
What followed was the cancellation of entire high school spring sports seasons; a hurtful, reflective period when our hearts went out to so many senior high school athletes who were, in an instant, forced to come to the realization that they might never play competitive sports again. That one really stung.
The fact, then, that the KHSAA was able to make fall sports a reality is nothing short of a minor miracle.
I, among many others in this business, had significant doubts that it would ever come to pass, even though I hoped against hope that it would — having worked from a makeshift office in the kitchen of my apartment for months on end, desperately searching for any sports-related stories I could find.
But KHSAA commissioner Julian Tackett — citing the mental health aspects of student-athletes without sports — would not take no for answer, and the association was diligent in pushing the envelope, doing everything within their power to ensure that some sort of fall season would be played.
It was played — and for this, the KHSAA leadership and that of its member schools deserve immense kudos. All things considered — and there were a plethora of things to consider — pulling this off was, indeed, a gargantuan task.
Along the way, of course, there were other area sports highlights in 2020, among them:
• Vanderbilt golfer John Augenstein, a former star at Owensboro Catholic High School, competed in the Masters in November and made the cut with rounds of 69-72 (3-under par). He wound up tied with PGA legend Phil Mickelson for 55th place at 291 (3-over par). Subsequently, Augenstein announced that he had made the decision to turn pro. In September, Augenstein competed in the U.S. Open at Winged Foot in Mamaroneck, N.Y., but failed to make the cut.
• Apollo High School junior Macey Brown won the KHSAA Girls' State Golf Tournament individual championship at Bowling Green Country Club. Brown shot rounds of 71-74 (1-over par 145) and defeated Madison Central's Elizabeth Eberle on the first playoff hole to win the title. Brown previously won the 2nd Region individual championship at Hopkinsville Country Club.
• Owensboro's Julius "Irregular Strength" Maddox set a new world record in the raw bench press with a lift of 770 pounds at the Arnold Sports Festival, as part of the Xtreme Powerlifting Coalition, in March at Columbus, Ohio.
• Owensboro's football team won 12 consecutive games and reached the KHSAA Class 5-A state championship game in Lexington, where it lost to age-old rival Bowling Green 17-7 at Kroger Field. OHS, which has won consecutive Region 1 titles under head coach Jay Fallin, was led by junior quarterback Gavin Wimsatt, a 4-star prospect who is being nationally recruited.
• Owensboro Catholic swept the girls' and boys' KHSAA 3rd Region Tournament basketball championships at the Sportscenter, but the coronavirus outbreak prevented either from playing in their respective state tournaments at Lexington's Rupp Arena.
• Daviess County was runner-up to Louisville Ballard in the KHSAA Boys' State Bowling Tournament in February at Executive Strike & Spare in Louisville. The Panthers had the top score in the state in the qualifying round.
• Kentucky Wesleyan's women's basketball team raced to a 13-0 start and set a program record with 28 victories against only three defeats. The Panthers won a pair of games in the Great Midwest Athletic Conference Tournament before falling to No. 1 seed Walsh in the championship game.
• John Edge made a triumphant return to the local high school football scene as head coach at Apollo, following two seasons at South Spencer (Ind.). Edge, who built his reputation as a winner at Owensboro Catholic, led Apollo to a 4-3 regular-season record, including City-County wins over Daviess County and Catholic.
• In KHSAA soccer, both Daviess County (boys) and Owensboro Catholic (girls) reached the elite eight of their respective state tournaments. The Panthers won 1-0 at McCracken County before falling at South Warren, and the Lady Aces stunned host Marshall County 1-0 before being eliminated at Greenwood.
• In KHSAA cross country, coach Mark Fortney's Daviess County boys' and girls' teams each placed fourth in the Class 3-A state championships in Bourbon County.
• On Wednesday morning (Dec. 30), Alan Howard made a pair of hole in ones in the same round at Ben Hawes Golf Course. What are the odds for that? Howard aced the 105-yard No. 3 hole with a pitching wedge and the 148-yard No. 6 hole with a 6-iron. For the record, Charlie Woods and Barney Booth witnessed both shots.
#inform-video-player-3 .inform-embed { margin-top: 10px; margin-bottom: 20px; }