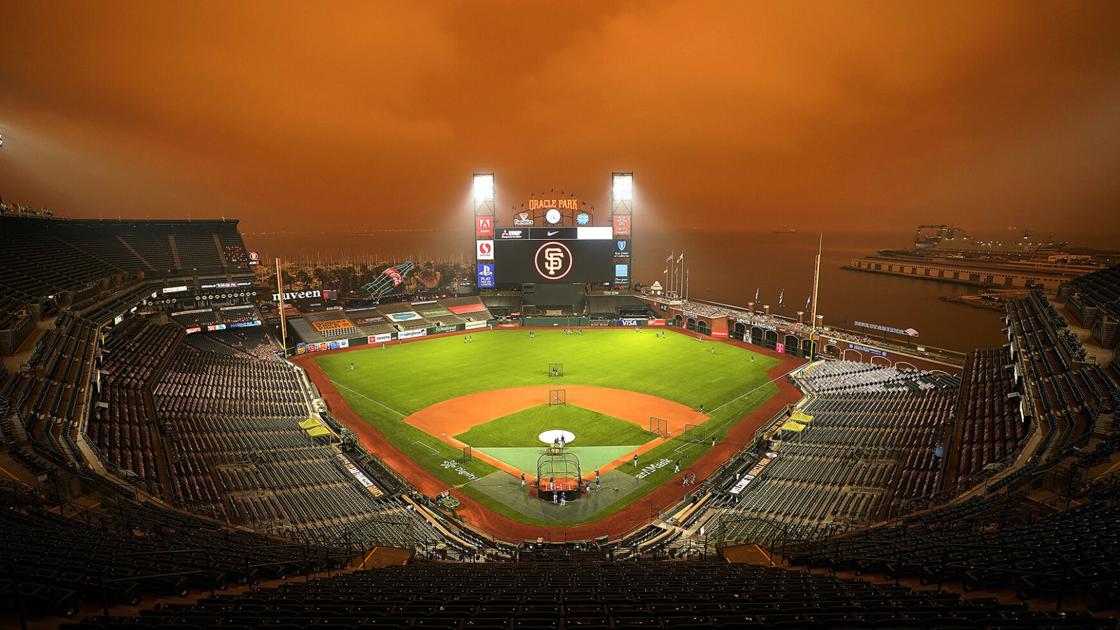 Patrick Mahomes reveling after a huge play. Rafael Nadal clutching another trophy. Sarah Fuller kicking off a new generation.
The faces of sports in 2020, new and old, were familiar. But the images that most defined this year, on and off the fields, diamonds, courts and courses all over the world, definitely were not.
COVID-19 ravaged and rearragned the schedules, but the sports went on.
In 20-20 hindsight, athletes and athletics never saw this coming. Thanks to the AP photographers, we saw it all.